Since my last two-wheel related post, quite a lot has happened.
After riding my hardtail for about a year, having been seriously bitten by the mountain biking bug, I started looking out for second hand full suss frames that had compatible mount points for all of my components.
Having kept my eye on the buy/sell section of pinkbike for many months, I found a 2017 Transition Scout frame in good condition at a great price, and ported all of my components over – I just needed a shim for the different seatpost size, and an adapter for my wheelset for the thru axle.
Technically speaking, if all but one component remain the same, is it still the same bike? Even if that one component is the frame? Philosophical questions aside, here's the transformation. The only other components I upgraded/changed at this time were:
A dropper seatpost
Shorter stem
Replaced the cheap unserviceable pedals whose bearings were shot after about 3 months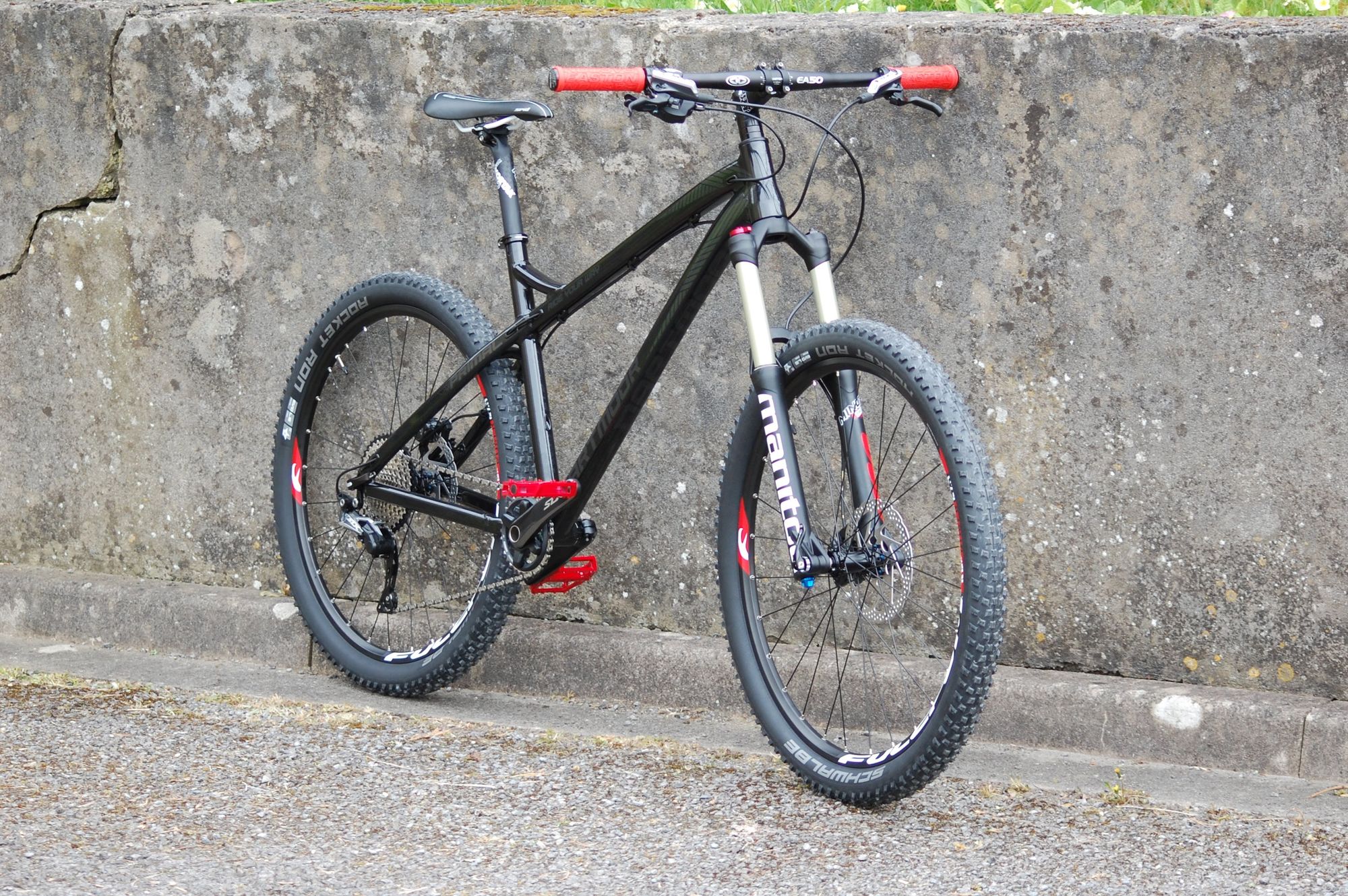 I rode and loved the Scout for just over two years. It's such a versatile bike. From local loops to all-mountain trails to bike parks… this thing does it all. I even entered my first enduro race on it.
Over time I made a couple of big upgrades:
the wheels: Stans S3 rims on DT Swiss 350 hubs
the forks: I switched from the 140mm Manitou to a more burly 150mm Rockshox Pike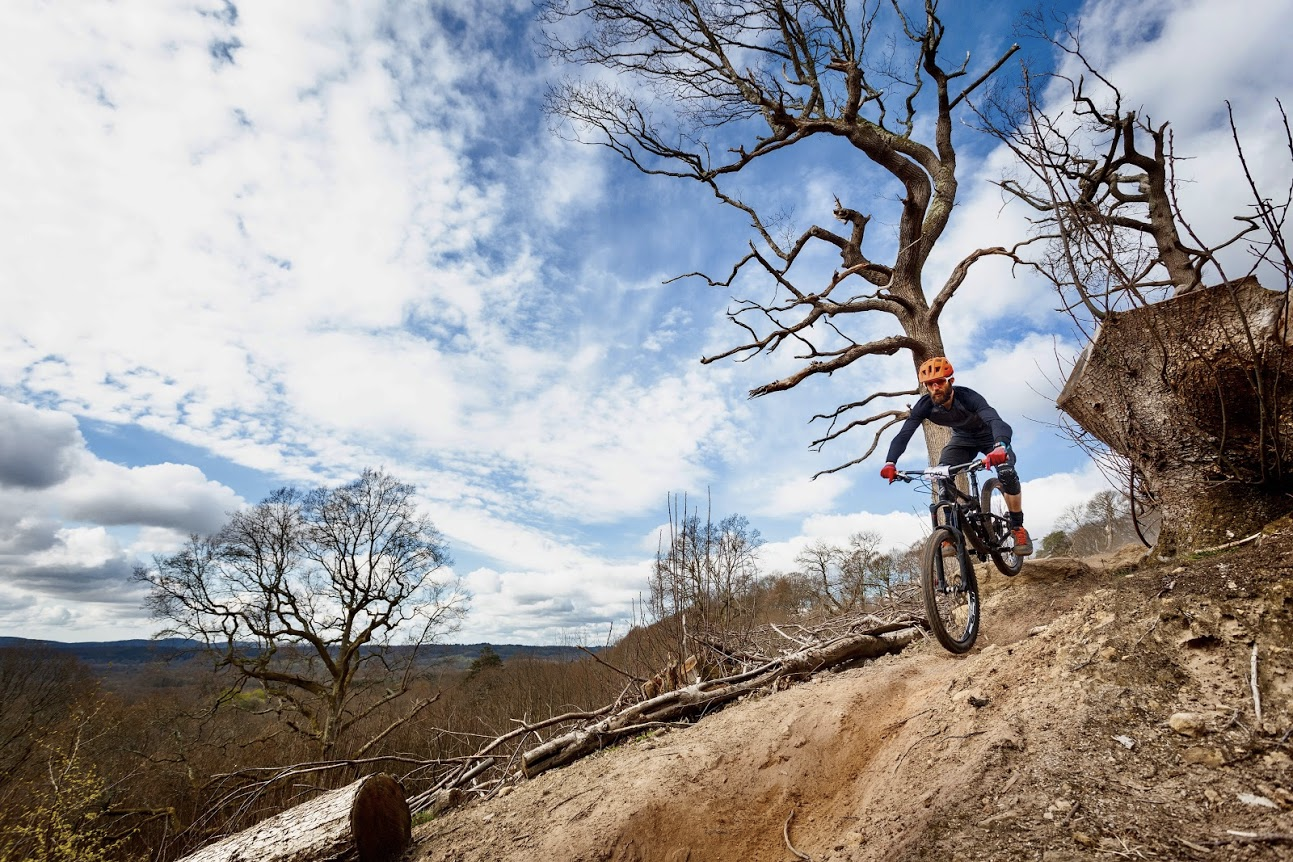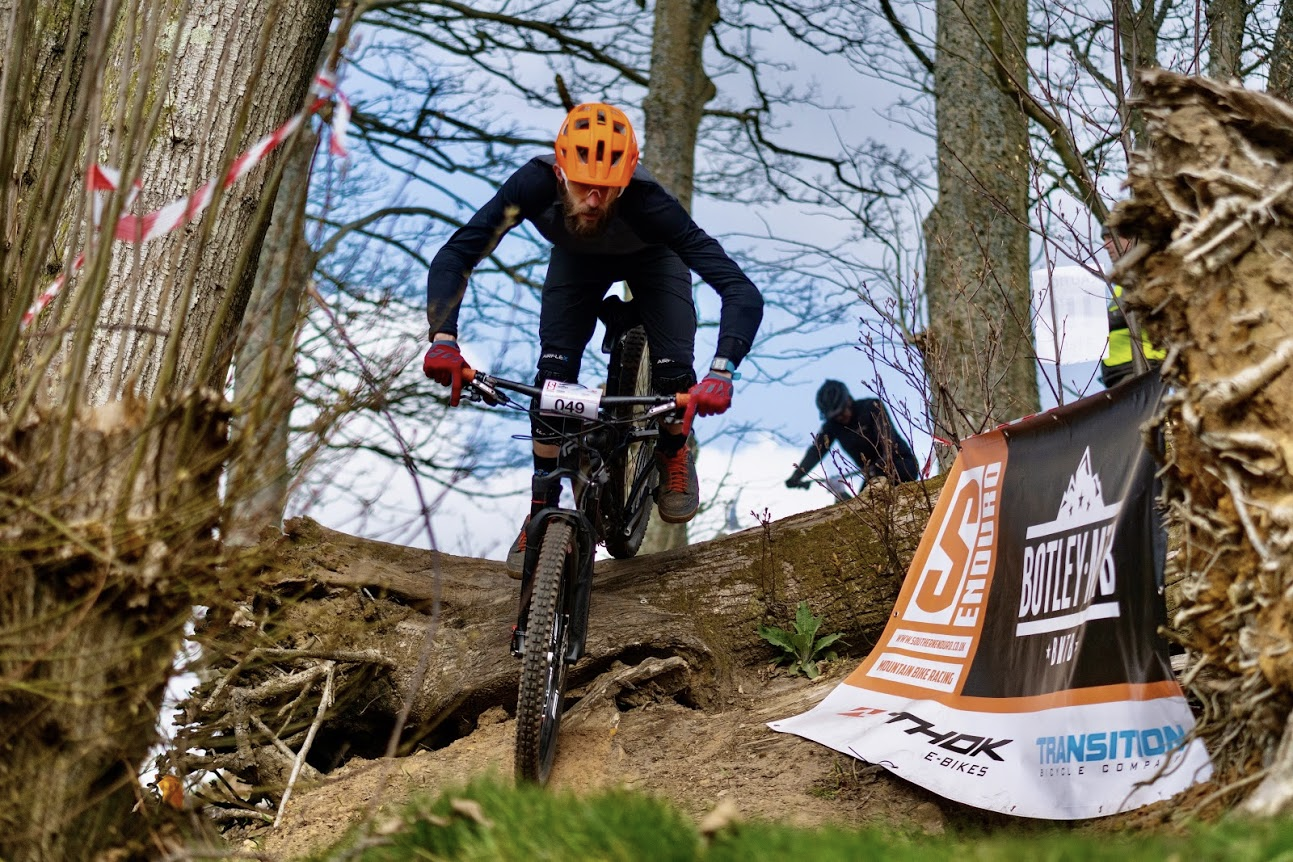 So why change?
There were many things about the Scout that I liked, but a few things I wanted to be sure to address with whatever I moved to next.
Wheel size: when I built my bike, I plucked for 27.5" wheels, thinking this was the happy medium the industry has settled on. It turns out that aside from weight, 29" is just better. Everything seems to be heading in that direction. I really noticed the difference of momentum carried over rough ground when riding with friends on 29" wheel bikes.
Seat post insertion: modern dropper posts have drops up to 200mm, but the high seat tube and my average inseam meant that a 150mm drop is all I could fit on the Scout. A lower seat tube would mean I could fit a larger drop seat post and properly slam that saddle out of the way.
Refined cable routing: the Scout had a pretty basic form of internal cable routing, in that it had ports at both ends with mounts for zip ties. This looks nice, but as soon as you hit a rough trail, the cables slap around inside and the ride sounds like a bag of nails.
The new new build
In a serendipitous conversation with the mechanic at my local bike shop, I mentioned that I'd done some research and the bike I'd probably upgrade to was a Sentinel – a 29er with a bit more travel than the Scout, from the same manufacturer, Transition – but I would probably keep my Scout for another year or two before doing so. Little did I know that he was about to be selling his. The opportunity was too good for me to turn down… so I didn't.
So there I was again, building a bike up from scratch. Many of the interfaces were different to my Scout (axle dimensions, seatpost width, wheel size, fork travel). So it made sense to keep that as a complete bike to sell later on.
The new frame is a 2019 carbon Transition Sentinel in Pinot Noir (red).
I set myself a few loose rules for the rest of the build. Everything had to come from either a UK or European brand who (ideally) manufactured the part in Europe or it had to be second hand. I'm not quite sure why I did this. I don't think it really makes a difference in terms of sustainability… but it definitely made me more conscious of the impact of the bike industry on the world around it, and made me consider some smaller and more interesting brands.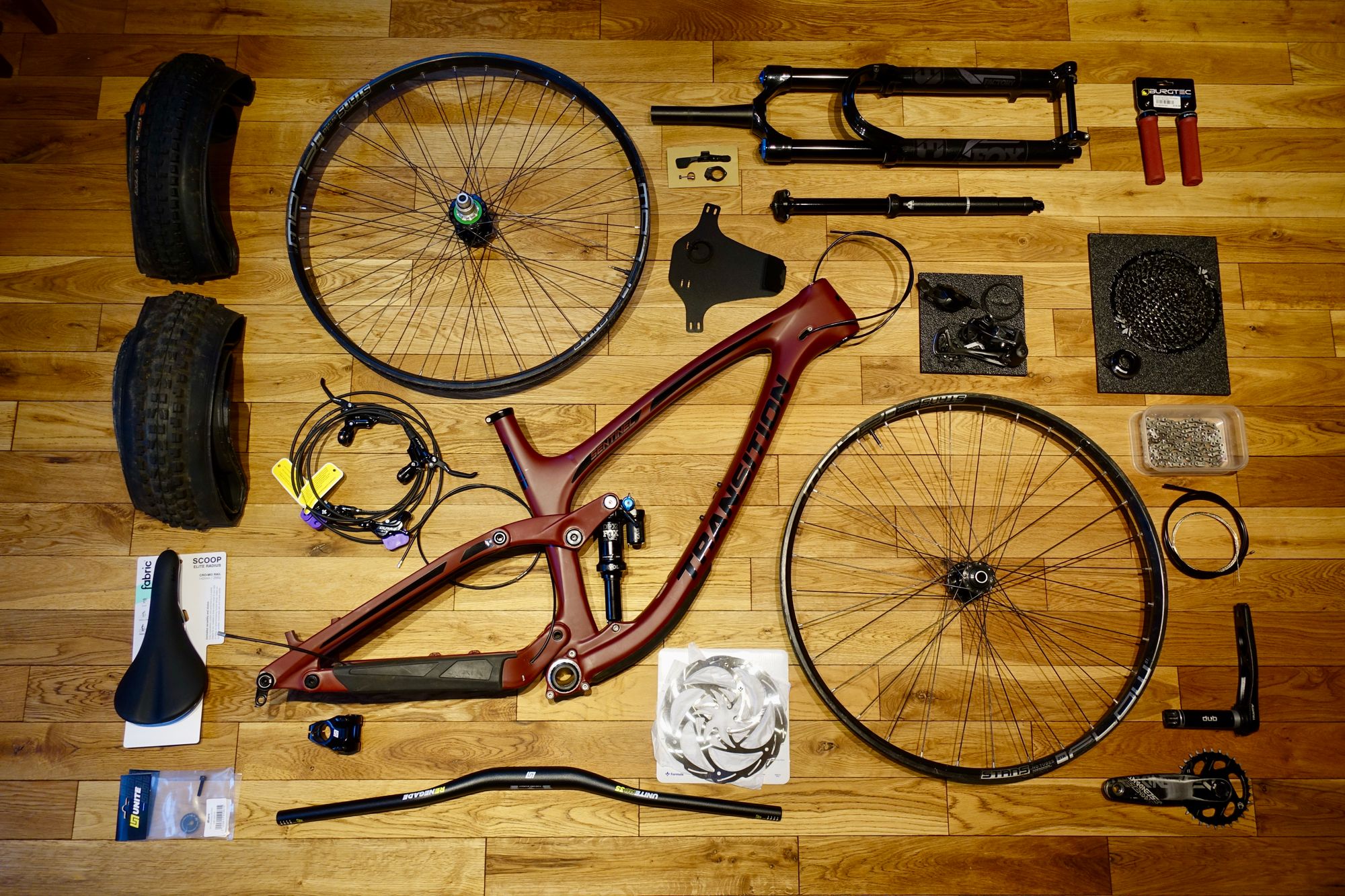 | Component | Item | Condition/source |
| --- | --- | --- |
| Fork | 2021 Fox 36 Performance Elite, GRIP2 damper, 160mm travel | Used |
| Wheelset | Stans Flow S1 (rear hub upgraded to Hope Pro 4) | Used |
| Drivetrain | SRAM GX 12speed | Used |
| Crankset and BB | SRAM DUB | Used |
| Brakes | Formula Cura 4 and Formula one-piece rotors | New. Designed and manufactured in Italy |
| Stem | Unite Components Renegade stem | New. Designed and manufactured in the UK |
| Bars | Unite Components Renegade bars | New. Designed in the UK, manufactured overseas |
| Dropper post | PNW Loam dropper and Loam lever | New. Sourced from the USA |
| Saddle | Fabric scoop | New. Designed in the UK, manufactured overseas |
| Grips | Burgtec bartender | New. Designed in the UK, manufactured overseas |
The bike was wrapped in Invisiframe by its previous owner. I opted to peel this off and apply a fresh kit. This grave the frame a new lease of life – the Invisiframe wears and degrades over time and starts looking a bit scruffy. The only problem with this is where there are paint chips from contact that has penetrated the protective layer, you risk removing more paint when you peel it off, so it's best to take it slow. I used a hairdryer to warm it up and peeled gently.
After the slightly laborious frame protection work, the build process was pretty quick since I'd waited until I had everything before starting.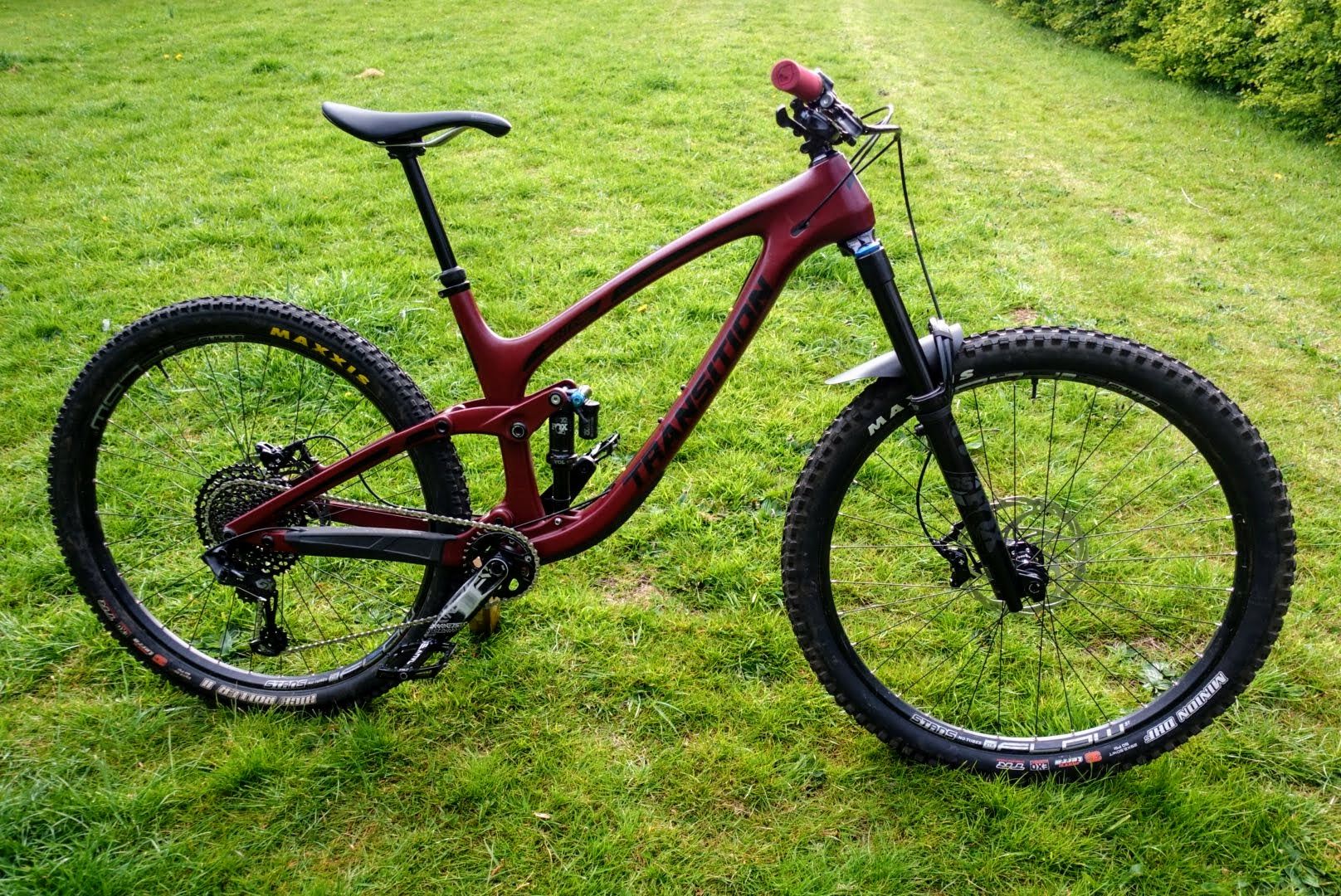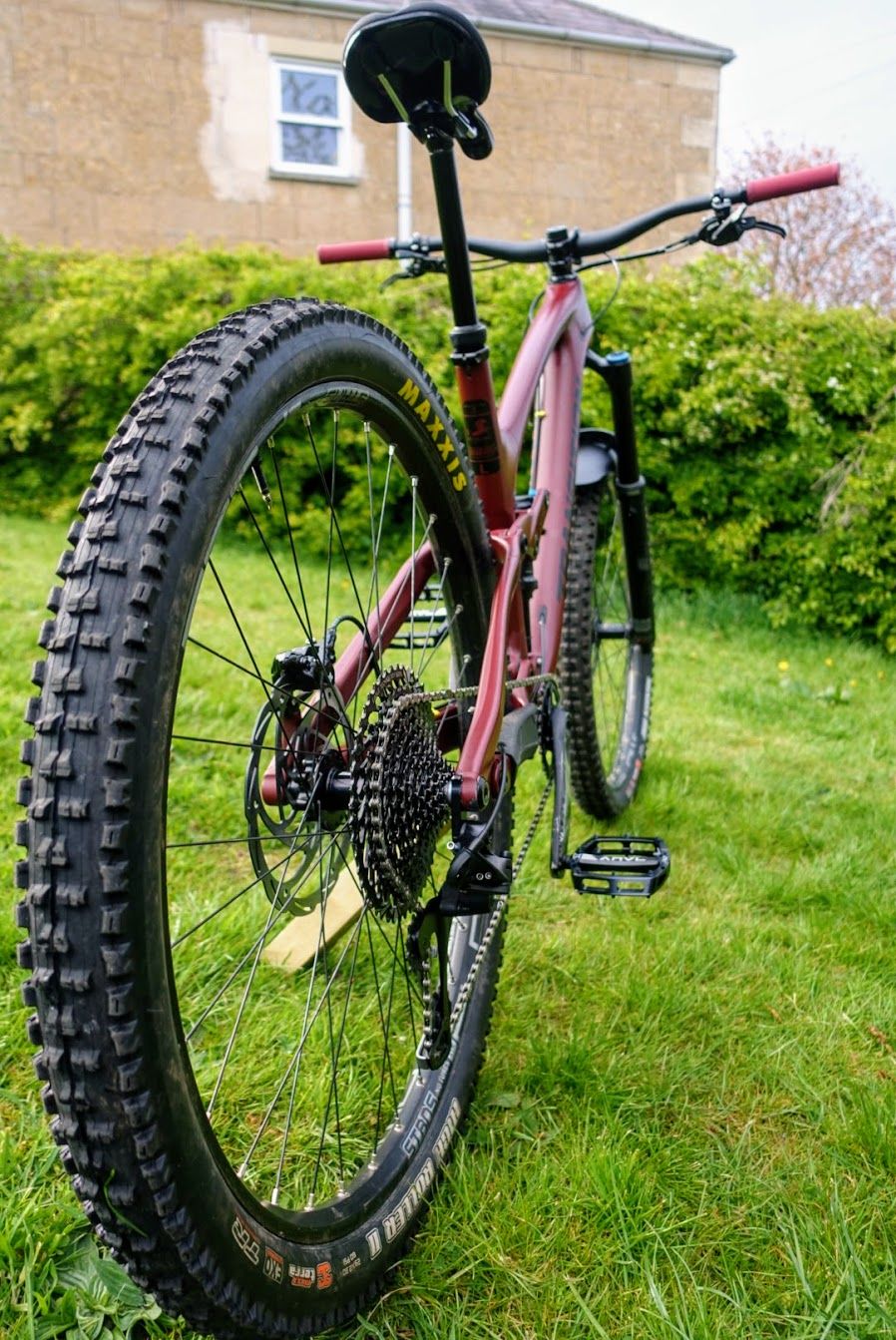 First few rides
My first impressions of the bike were:
It's BIG. More travel, larger wheels, longer wheelbase, wider handlebars – no matter what way you measure it, it's bigger than my previous bike. This is neither a good nor a bad thing, simply an observation.
It feels like the larger wheels carry more momentum and loose less energy to rough trail surfaces
The seapost drop gets right out of the way
Despite the increased size and weight, I perceived the Sentinel to climb as well as the Scout, if not better. The steeper seat tube may contribute to this.
Initally I struggled to find a good suspension setup. It took me around fives rides before I arrived at a setting I was happy with and a further few to get properly used to it. Having moved from a Rockshox Pike to the Fox 36, I would definitely say that the Rockshox is more comfortable and "plush". By that I mean that it is quicker to move into its first part of the stroke, whereas the 36 feels quite stiff off of the top. Being a lighter rider probably falling off of one side of the bell curve, I wouldn't be surprised to find that it works better for heavier riders (or ebikes).
Another thing I struggled with for a long time was the power and feel of the brakes. This was really disappointing, since I splashed out on the fancy four piston Cura 4s, and yet they felt less powerful and less effective that my 2-pot SLX brakes. Only after multiple bleeds, working free some stubborn and sticky pistons, and realigning the calipers did they start to feel good.
After I got the suspension dialled, I really started to enjoy riding this bike. It was a bit of a transition (pardon the pun). The following pics are from a Southern Enduro Mashup event in Hampshire.